Now for those of you who are Spankno's, you will probably have little to no interest in this post. Unless it is to try to convince your HoH to try something different.
I have officially "come up for air." I purchased something new in preparation for The Man's return. If you have been reading my blog, you all know that I am a Spanko. Even among those of us who enjoy spanking, there are different needs. For me, the most wonderfully erotic sensation comes with what I call the "thud" of The Man's hand. It's the deep pressure that I long for more than the sting. Although I like the sting.. But I digress.
Anywho, I purchased something called the hand buddy from Cane-Iac.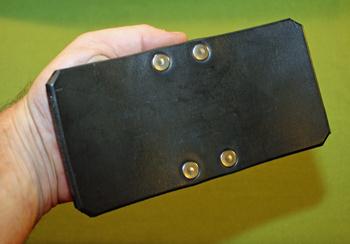 This little thing is amazing. It adds the thud that I need, without wearing The Man's hand out. It is deliciously intense without going so far so fast that I can't handle it. It has been a most amazing addition to our toy chest. I never, ever thought I would find anything that I loved better than my rose paddle, but I have. It's not for everyone, and variety is the spice of life.